For more information regarding the events, please click the button below.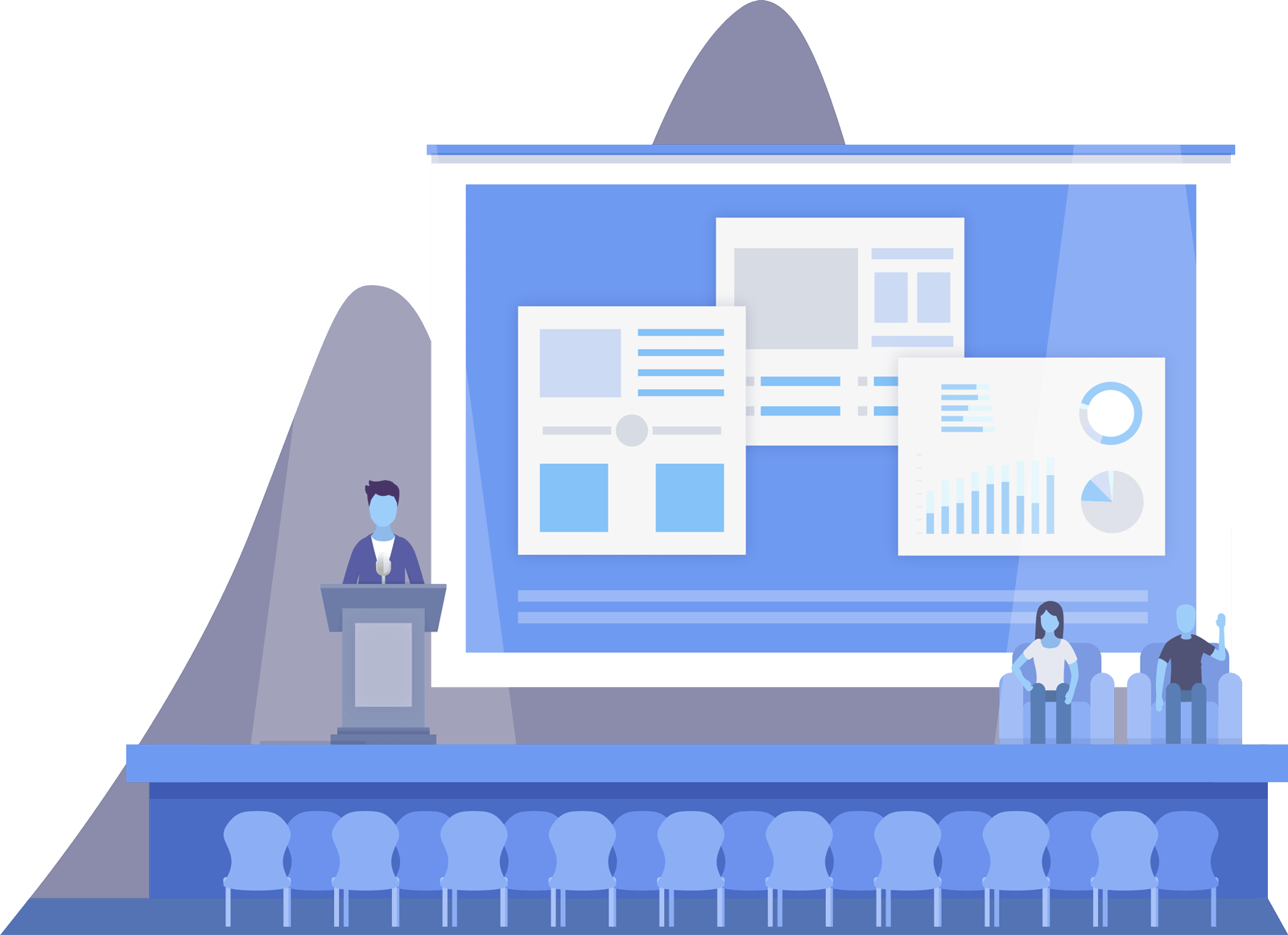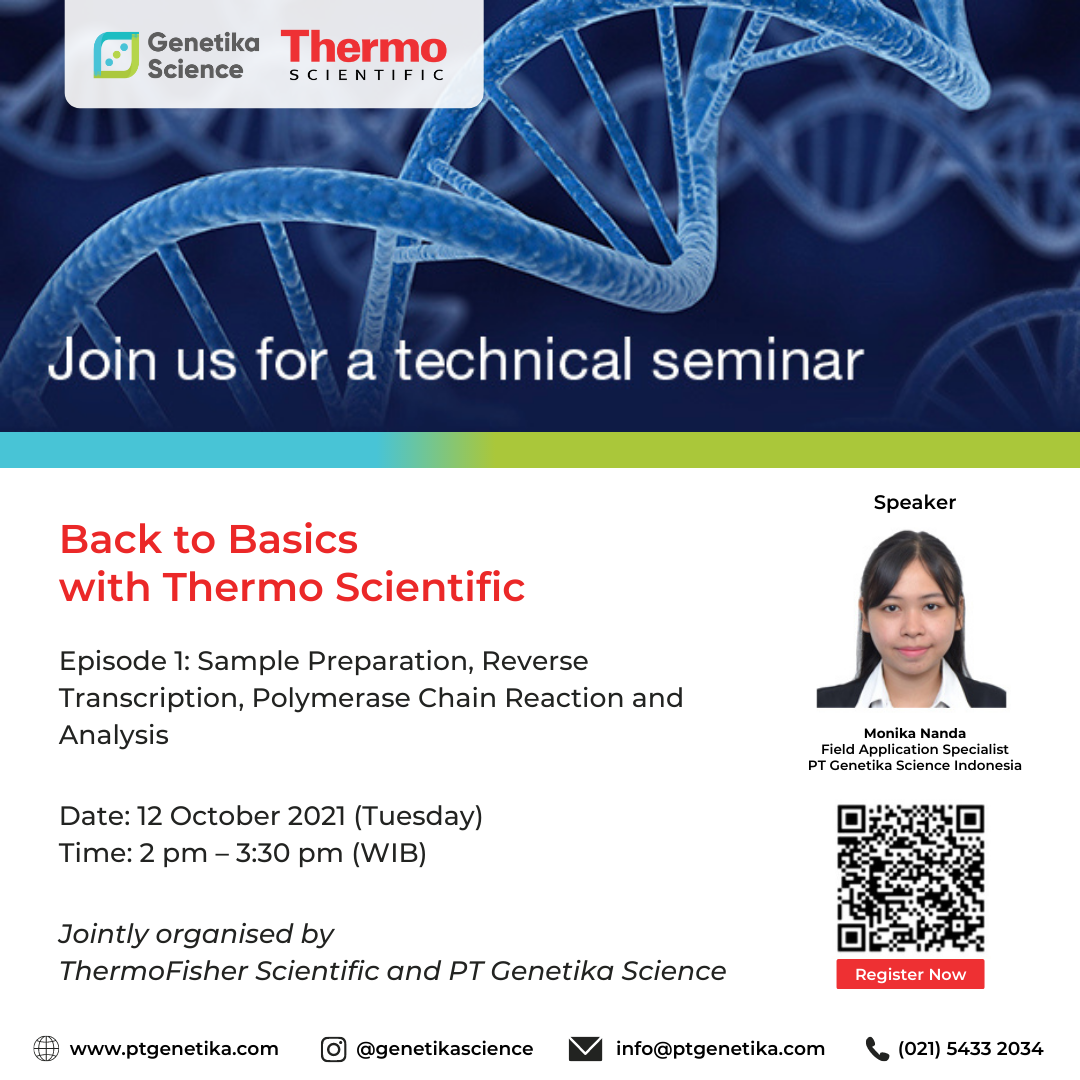 Webinar
In Episode 1 of this educational series presented by Genetika Science Indonesia in collaboration with Thermo Fisher Scientific, we go back to basics and delve into the most fundamental topics in molecular biology, such as: Sample preparation, reverse transcription, polymerase chain reaction (PCR) and nucleic acid gel electrophoresis. 
Tuesday, October 12th, 2021 (2 P.M WIB)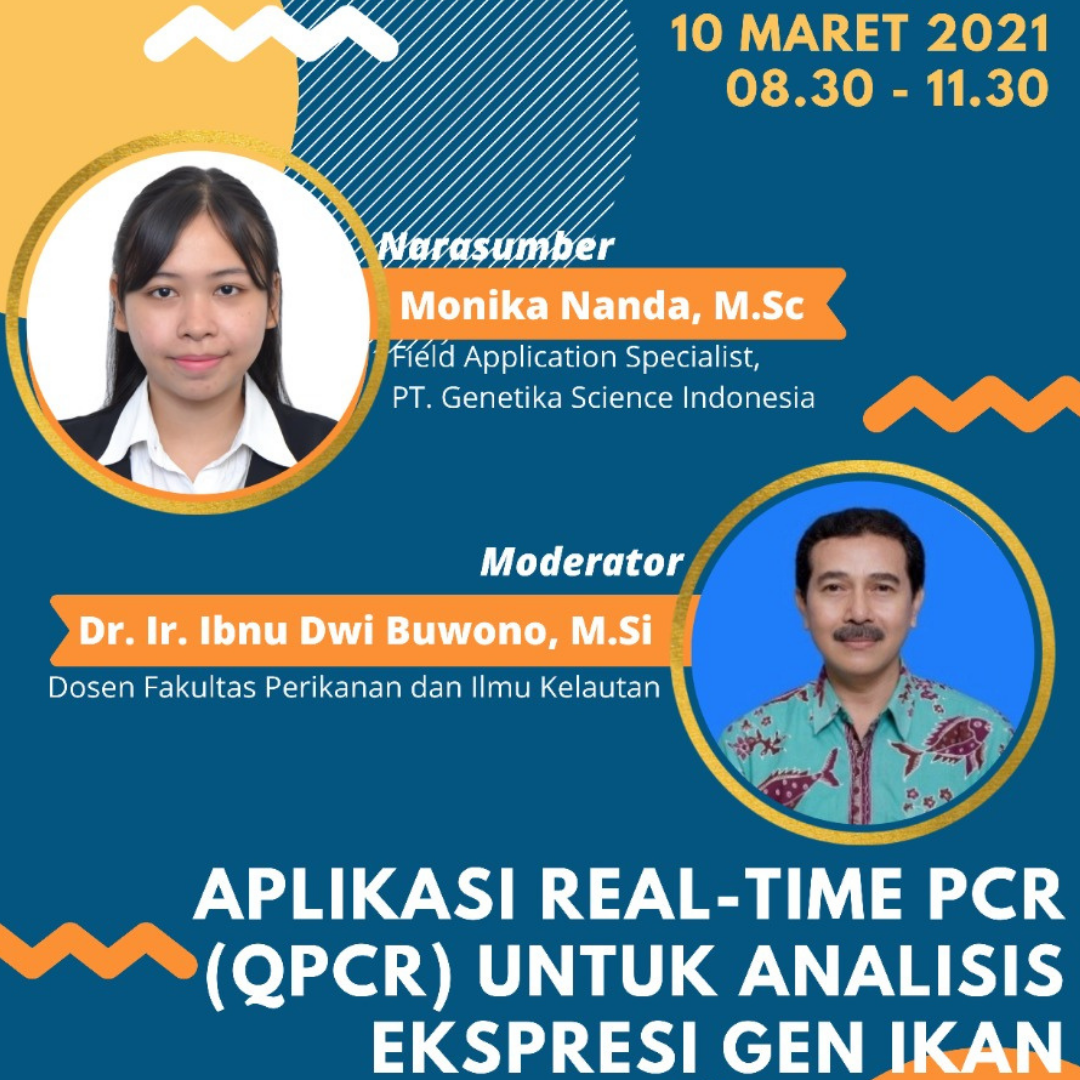 Webinar
Aplikasi Real-Time PCR (qPCR) untuk Analisis Ekspresi Gen Ikan.
Narasumber: Monika Nanda, M. Sc
Field Application Specialist
PT Genetika Science Indonesia
Moderator: Dr. Ir. Ibnu Dwi Buwono, M. Si
Dosen Fakultas Perikanan dan Ilmu Kelautan UNPAD
Wednesday, March 10th, 2021 (08.30 WIB)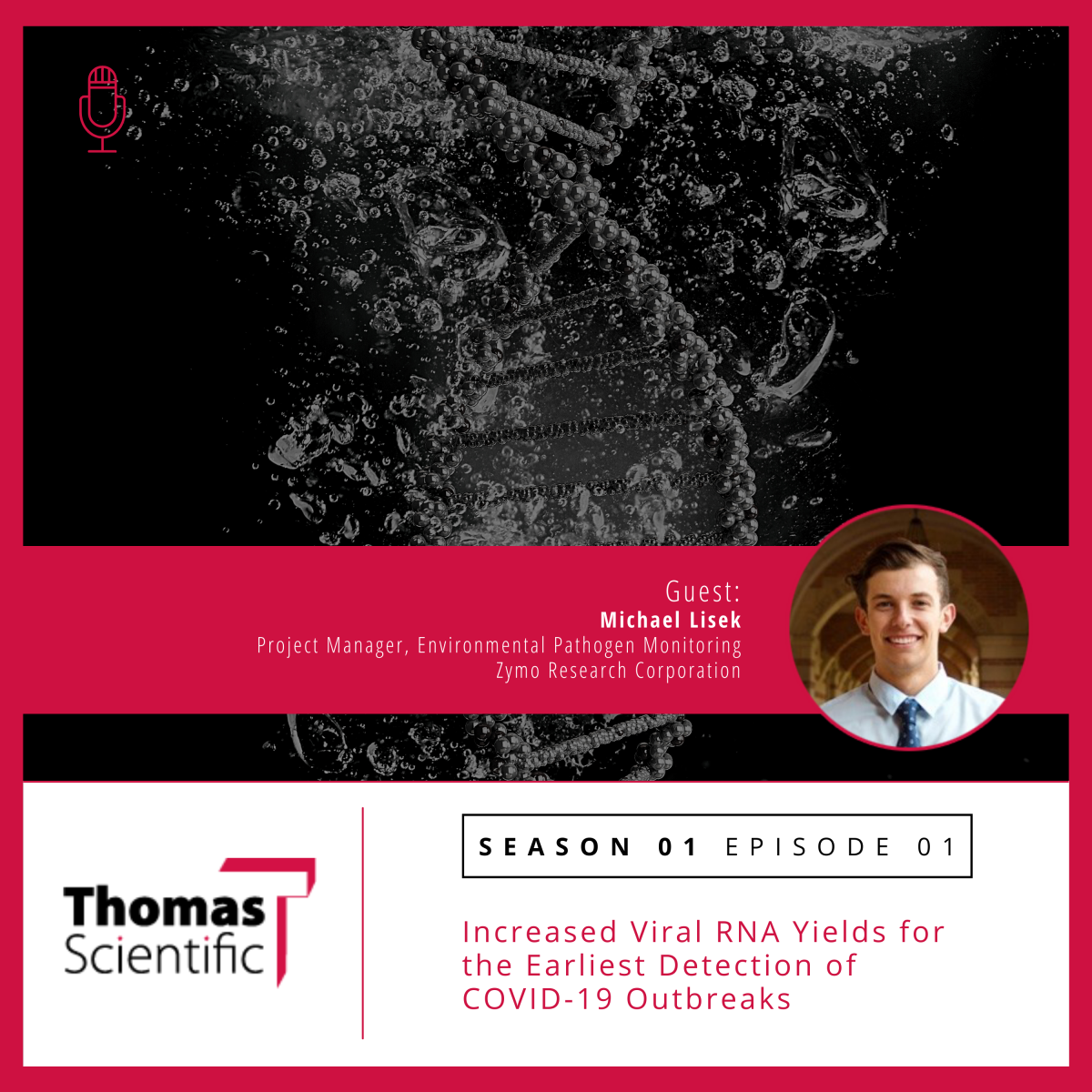 Podcast
In this episode, Michael Lisek, Project Manager – Environmental Pathogen Monitoring at Zymo Research Corporation discusses how to scale your COVID-19 testing and streamline efficiency through detecting viral concentration load in wastewater using Zymo Environ Water RNA Kit for SARS-CoV-2 Wastewater Surveillance.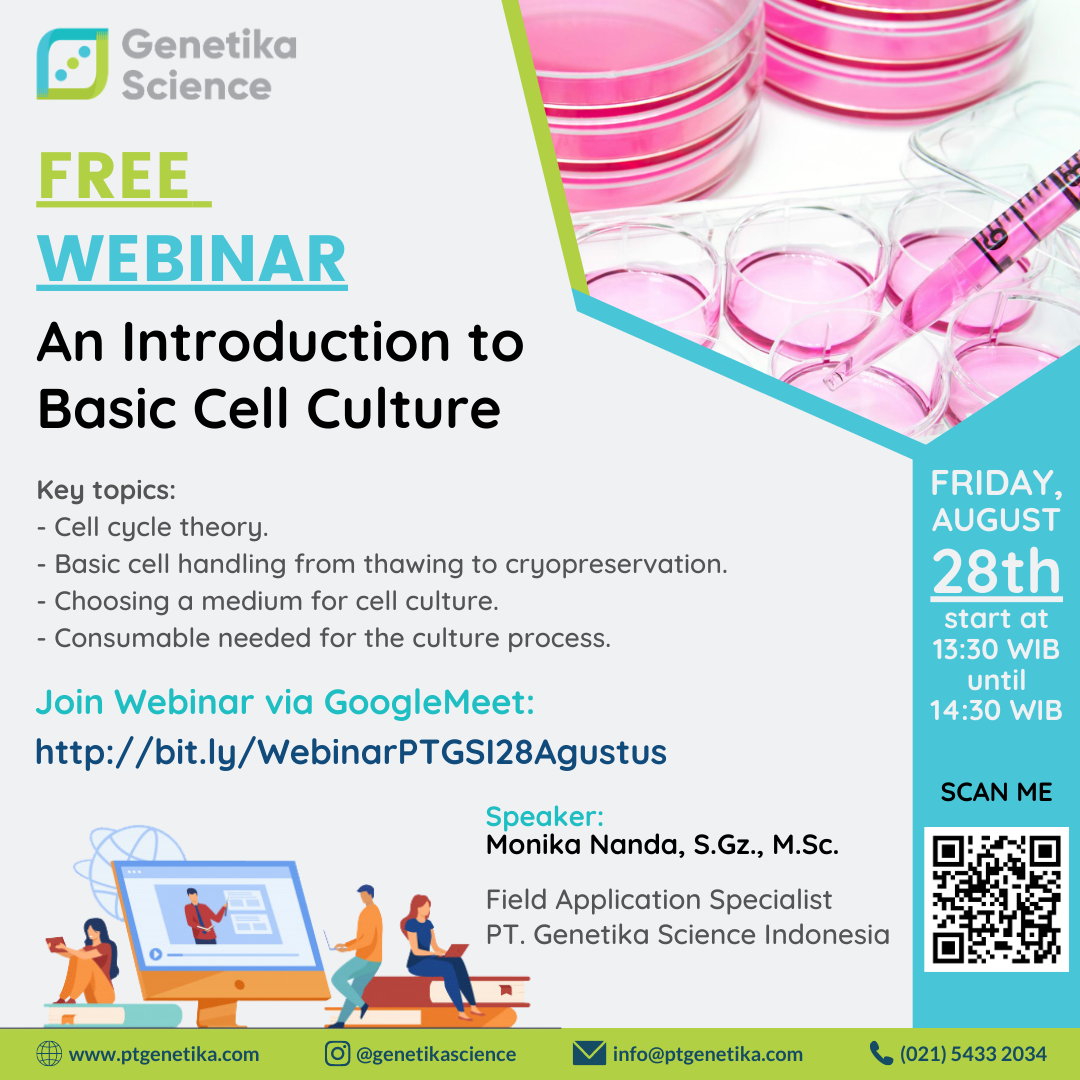 Webinar
As a model for studying cell biology, cell culture use remains as a standard practice in biological research laboratories. With broad applications, from in vitro test to drug development, many laboratories are now starting to include cell culture as a tool for validation and discovery studies. This webinar will cover basic knowledge needed before beginning to work with cell culture.
Friday, August 28th, 2020 (13.30 WIB)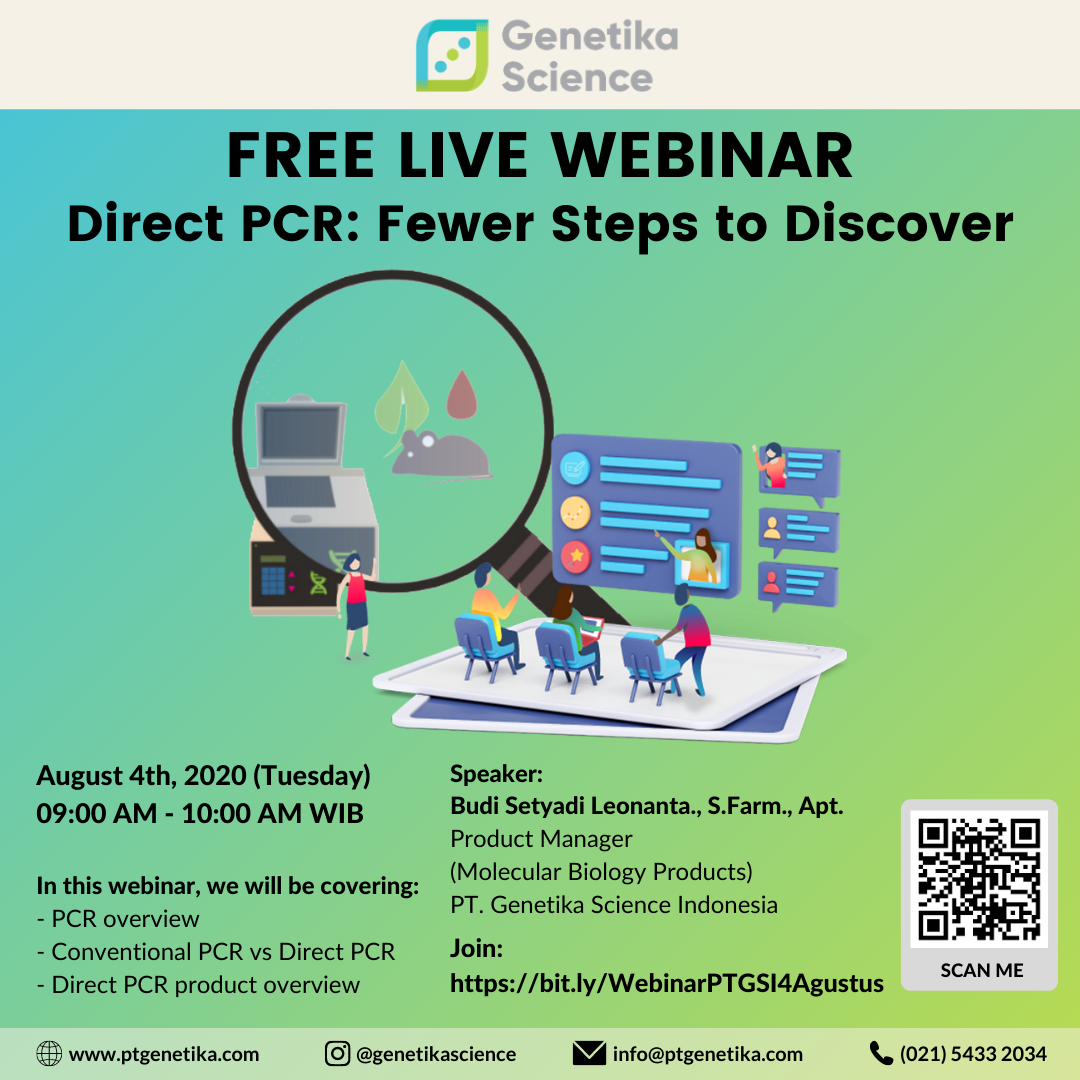 Webinar
In recent years direct PCR approach delivers convenience for DNA amplification by allowing PCR directly from many type of samples such as bacteria, plant, blood, animal & human tissue without prior DNA purification. The modified elements of dPCR enable robust amplification despite the presence of PCR inhibitors often found in crude samples & also significant savings in time and cost.
Tuesday, August 4th, 2020 (9 A.M WIB)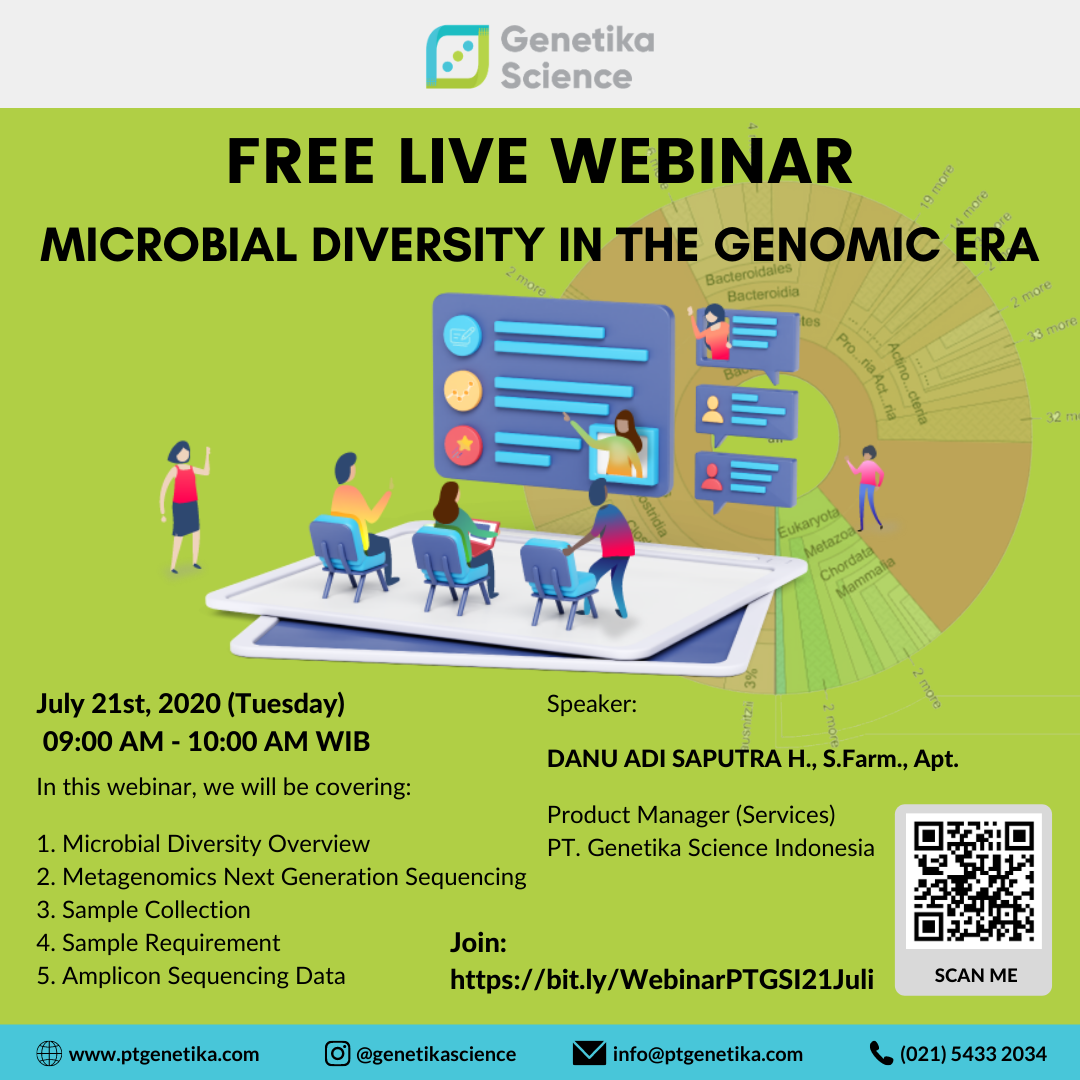 Webinar
In this webinar, we will be covering:
1. Microbial Diversity Overview
2. Metagenomics Next Generation Sequencing
3. Sample Collection
4. Sample Requirement
5. Amplicon Sequencing Data
Tuesday, July 21st, 2020 (9 A.M WIB)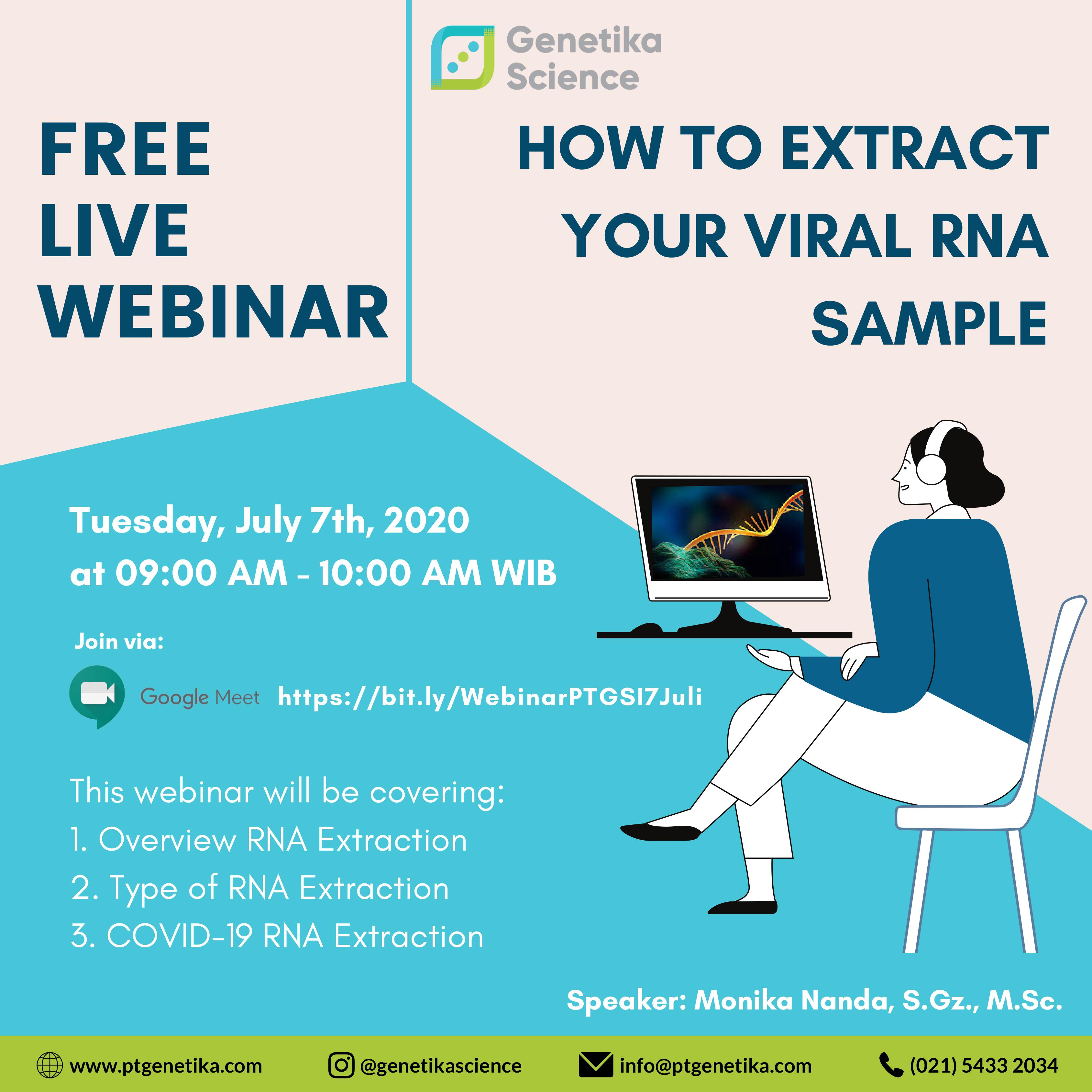 Webinar
Viral detection depend on its genetic material (DNA or RNA). RNA viruses generally have very high mutation rates compared to DNA viruses. The extraction of RNA is challenging due to delicate nature of RNA and sample sources. To get good quality of RNA requires the careful selection of methods and reagents.
Tuesday, July 7th, 2020 (9 A.M WIB)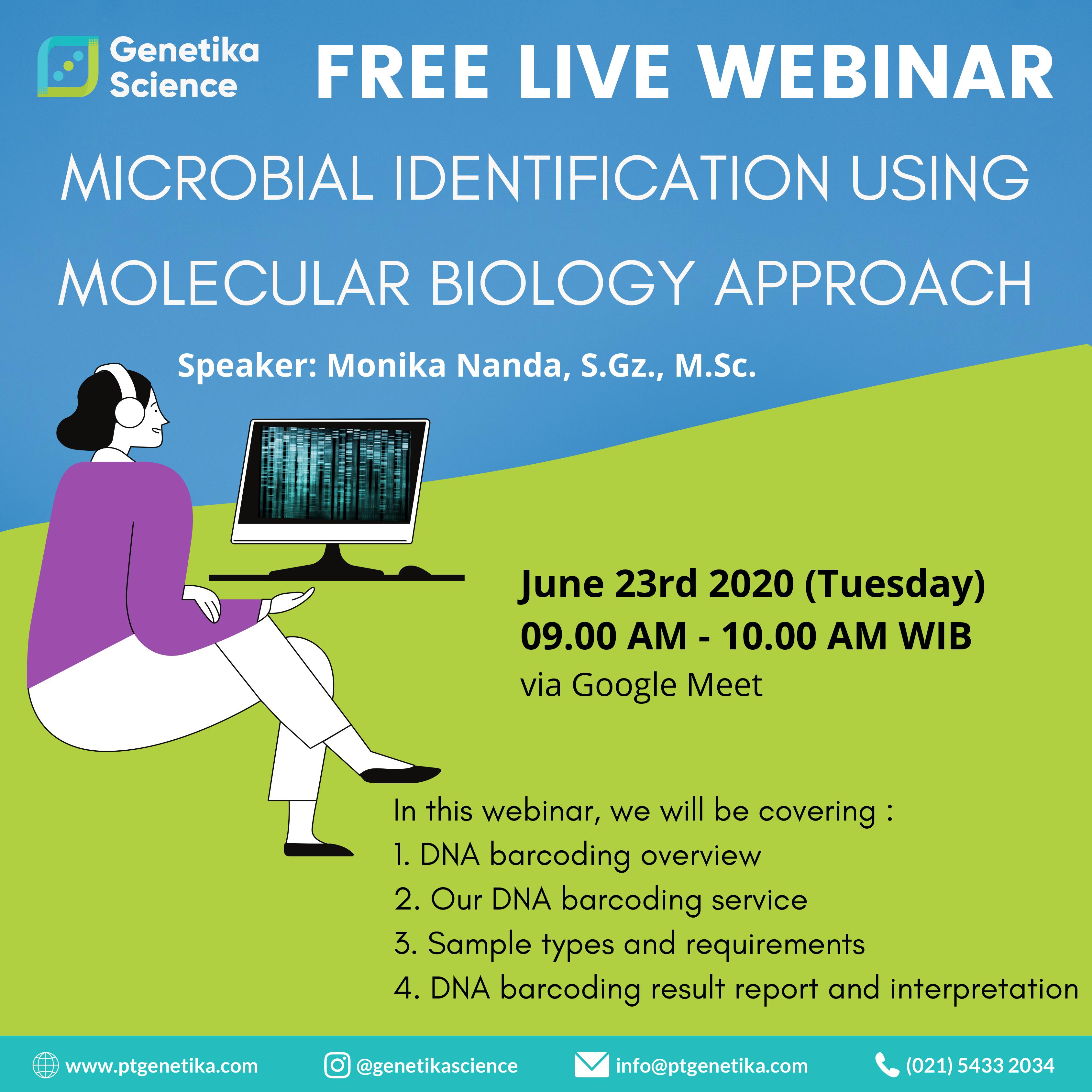 Webinar
In this webinar, we will be covering :
1. DNA barcoding overview
2. Our DNA barcoding service
3. Sample types and requirements
4. DNA barcoding result report and interpretation.
Tuesday, June 23th, 2020 (9 A.M WIB)