PROTEIN IDENTIFICATION SERVICE

Proteomic protein identification service refers to a specialized service offered by Genetika Science to identify proteins present In a biological sample. Proteomics is the study of proteins and their functions within an organism or a biological system.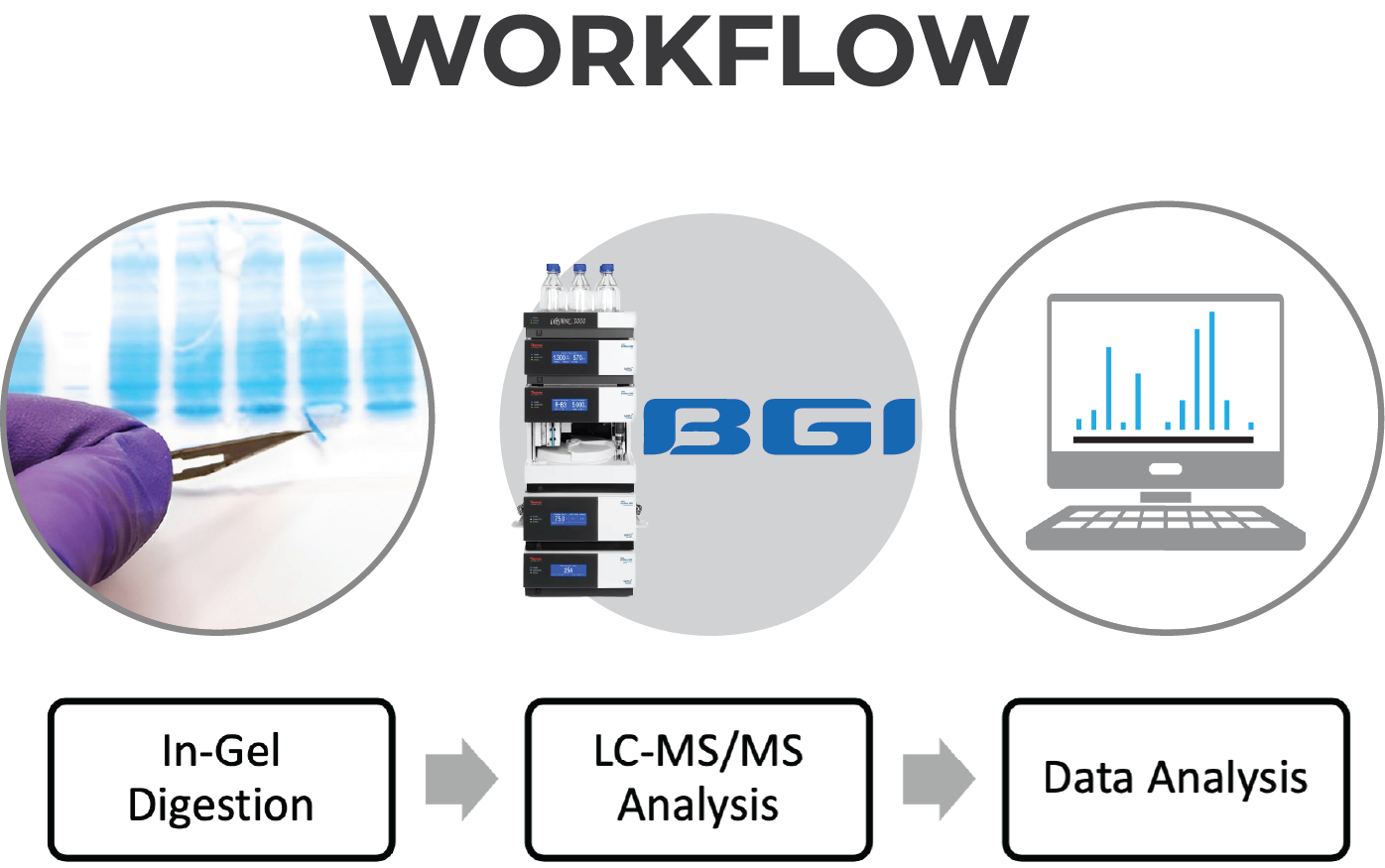 Gel band identification uses liquid chromatography with tandem mass spectrometry (LC-MS/MS) method to identify a protein band in sodium dodecyl sulfate polyacrylamide (SDS-PAGE).
This method combines the physical separation capability of liquid chromatography with the mass analysis capabilities of mass spectrometry. Furthermore, this method utilizes tandem mass spectrometry where two or more mass analyzers are coupled together increasing their abilities to analyze protein sample.
KEY DELIVERABLES FOR GEL BAND PROTEIN IDENTIFICATION:
Summary report including all methods and data analysis.
Result files and protein sequences in fasta format.
Bioinformatic analysis:

Identified peptide and identified protein list.
Functional Annotation (GO, KOG, KEGG).

Raw files available upon request.
SAMPLE REQUIREMENT
Platform: Ultimate 3000 UHPLC & Q Exactive HF-X Quadrupole-Orbitrap MS System
Sample type: SDS-PAGE gel cut out of protein band
Protein amount: ≥1 μg (minimum); ≥2 μg (recommended)
Storage condition: Keep in 4°C and add ultrapure water to keep the gel wet (gel can be submerged).
Note:
Samples that require enrichment are not accepted.
Protein band thickness references :