Genetika Science is Trusted Service Provider Lab that Can Bring Yout Authentic Results with Fast Turnaround Time.
Genetika Science is Your Trusted Partner for Your Molecular Biology Research

WHAT IS PCR PRODUCT CLONING?
PCR Product Cloning is a set of experimental methods which are used to insert recombinant DNA into a vector. Vector is a carrier of DNA molecules that will replicate recombinant DNA fragments in host organisms.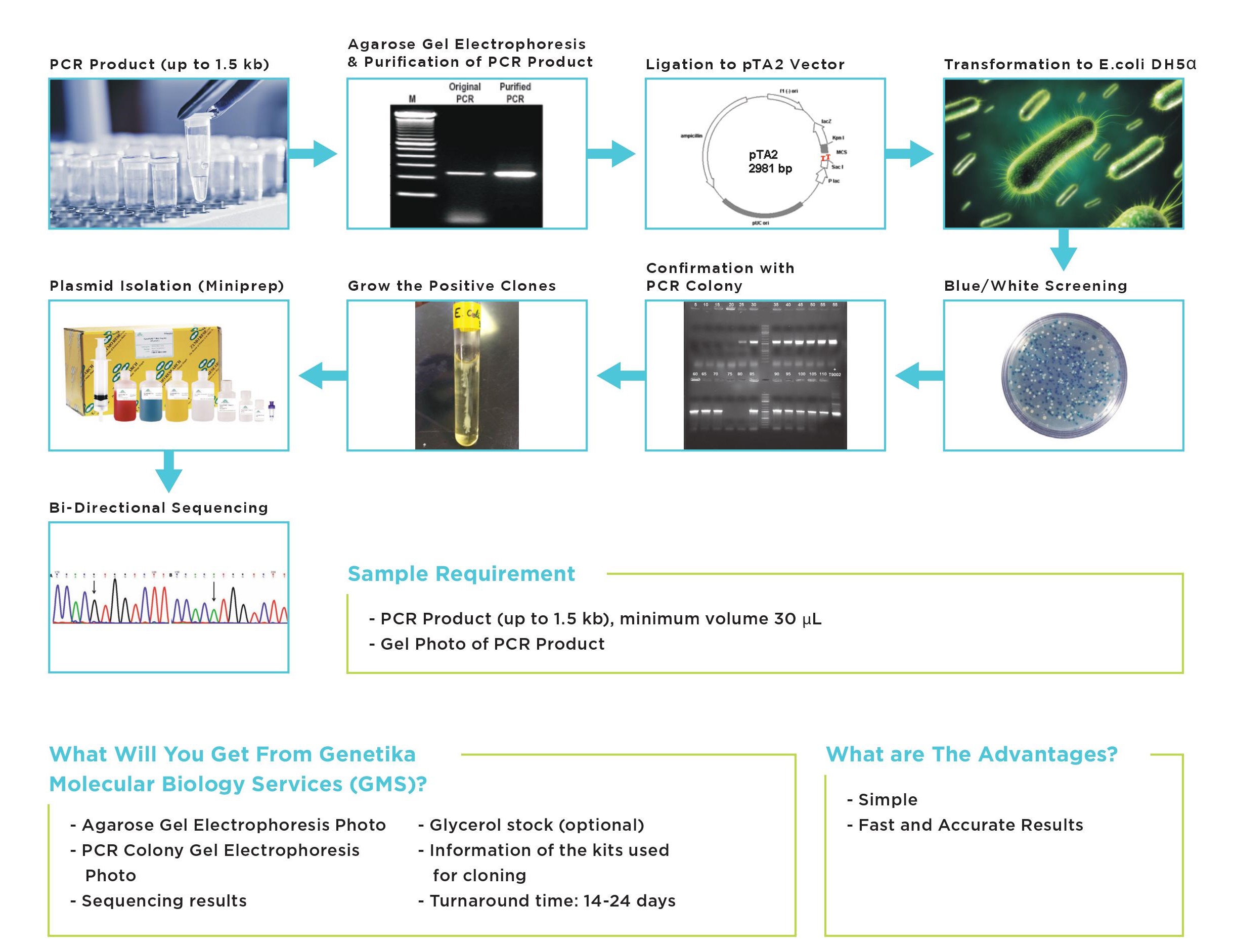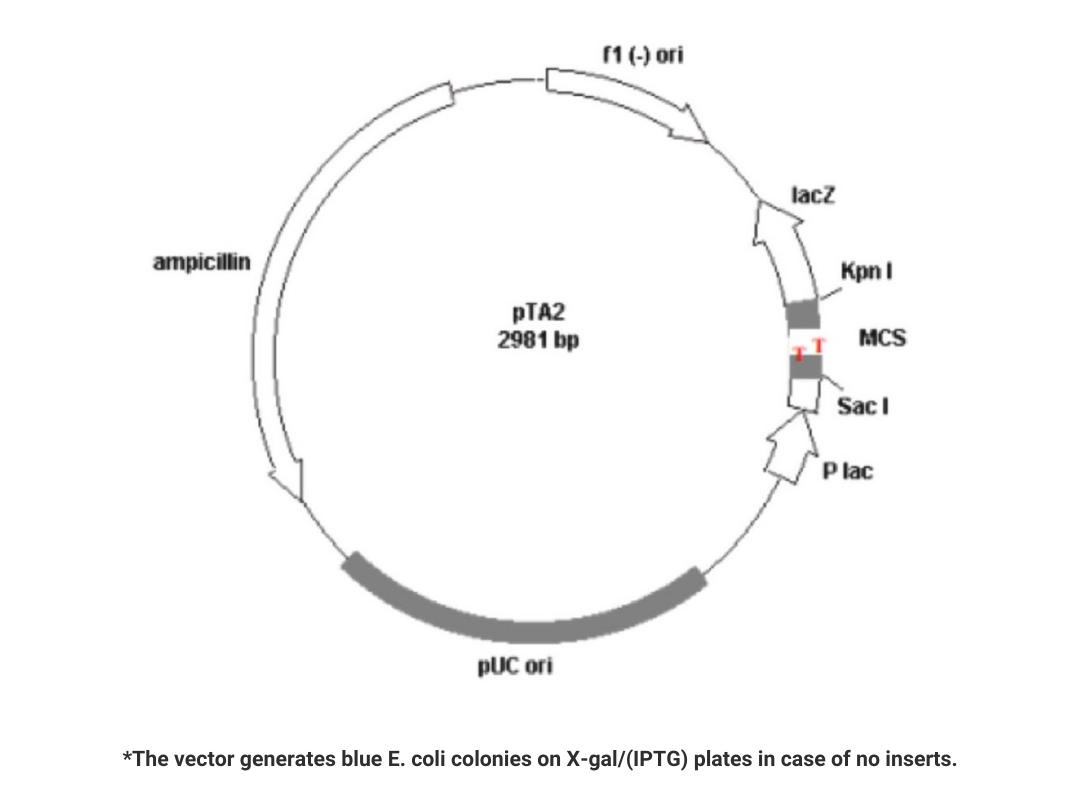 DNA sequence around the multi-cloning site of pTA2 Vector