Oxford Nanopore Technologies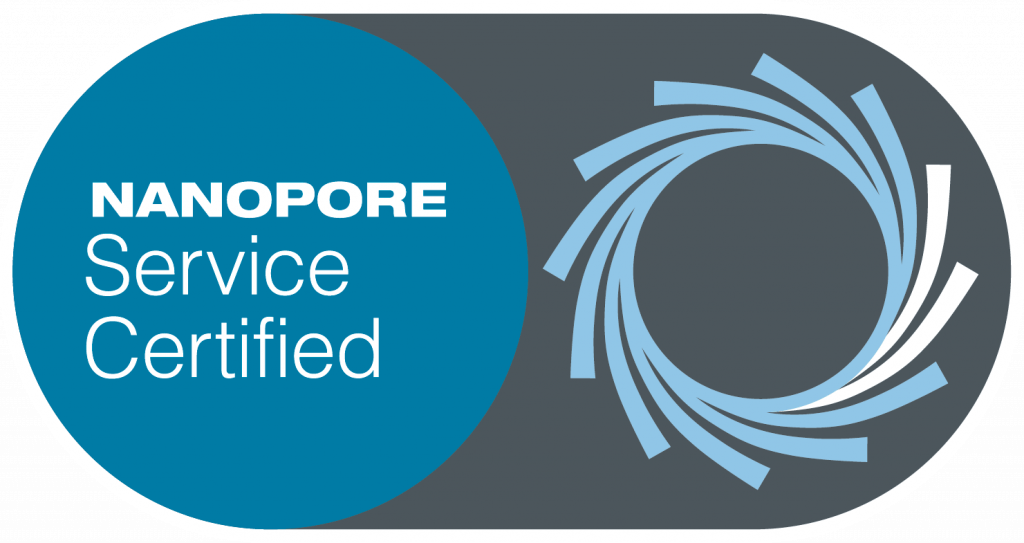 Oxford Nanopore Technologies Ltd was founded in 2005 as a spin-out from the University of Oxford. The company now employs about 500 employees from multiple disciplines including nanopore science, molecular biology and applications, informatics, engineering, electronics, manufacturing and commercialisation. 
Oxford Nanopore has developed a new generation of DNA/RNA sequencing technology. It is the only sequencing technology that offers real-time analysis (for rapid insights), in fully scalable formats from pocket to population scale, that can analyse native DNA or RNA and sequence any length of fragment to achieve short to ultra-long read lengths.
Small formats such as Flongle address the need for on-demand, rapid, smaller tests or experiments, and can be used in labs or in the field. The pocket-sized MinION is a powerful and portable sequencing device that can deliver high volumes of long read sequence data. The benchtop GridION Mk1 can run up to five MinION Flow Cells at a time, on-demand, for larger genomics projects. PromethION is the largest format for nanopore sequencing, designed to offer on-demand use of up to 48 Flow Cells – capable of delivering more than 7Tb of sequence data in a full run, and is now being used in population-scale sequencing projects.