Genetika Science
PT. Genetika Science Indonesia is a leading Life Science research distributor and service provider in Indonesia. We are acknowledged with our distinctive culture – Strong Technical Support, Responsive and Reliable Sales and Customer Care Team, and Rapid Turnaround Time. By focusing on Life Sciences, we are the solution for your Genomics, Molecular Biology, Proteomics, Immunology and Cell Biology research needs.
Genetika Lab
As a one of the largest distributor in Indonesia, PT. Genetika Science Indonesia not only provide Life Science product but also molecular biology services through Genetika Lab. Genetika Lab has been providing scientific and professional services in this area for almost two years. We are one of the trusted private molecular laboratories in Indonesia because we always concern the standards of competency,work quality, consumer privacy protection and results accuracy. We are supported by our scientist and expertise in molecular biology and commited to providing our client with high quality services results.
DNA
Fact: DNA is the World's Best Digital Storage Media
Although the rudiments of storing digital media in DNA have been around since the 1980s, it was only last year that Harvard researchers truly cracked the code. They were able to store 700 terabytes of data on a single gram of DNA. 700 terabytes is the equivalent of some 330lbs worth of hard drives, all in a liquid medium that could easily fit on a fingertip. With current technology, the sequencing of the DNA to retrieve the information takes hours and is extremely costly, so the practicality of this form of storage is limited, but it is truly amazing to think the whole of human knowledge and creation could be stored in a space no larger than your closet.
Bird Sexing
Biodiversity involves diversity of species, genetics and habitats. But there is a fourth source of biodiversity – molecular biodiversity – without which evolution cannot occur, either in the origin of a new species, its survival and development, or its eventual extinction. (Anthony K. Campbell – British Ecological Society)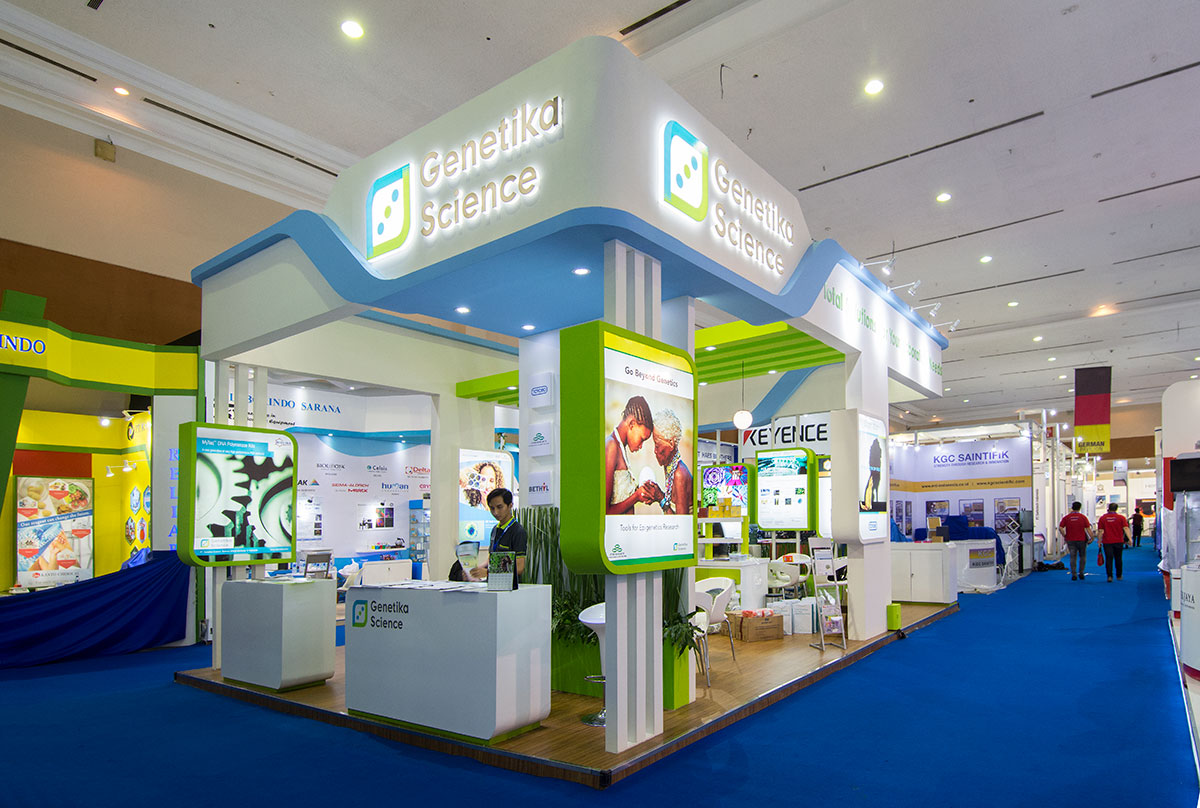 Latest News
GENETIKA SCIENCE participate on Lab Indonesia 2018 Exhibiton
Lab Indonesia is one the leading laboratory exhibition in Southeast Asia which focuses highly on scientific instruments and laboratory equipment for various industries, including medical & pharmaceutical, F&B, oil & gas, bioscience and nano-science.The 2018 edition took place from 4-6 April 2018, at Jakarta Convention Center, Jakarta, Indonesia. 215 exhibitors from 13 countries include Genetika Science Indonesia has joined for this event and 12.068 visitors from 22 countries attended.
Genes are like story, and DNA is the language that the story is written in it
(Sam Kean).
PT. Genetika Science Indonesia
Ruko Puri Mansion, Blok A No.19
Outer Ring Road
Jl. Lingkar Luar Puri Kembangan
Jakarta Barat 11610
Indonesia
p. +62 21 298 668 75 / 76
f. +62 21 298 668 79
Genetika Lab Division
Ruko Sentra Niaga Blok F-21
Green Lake City
Jakarta Barat 11750
Indonesia
p. +62 21 550 1670/3350